The time old question of plaster vs stucco and is there a difference? I mean, they are basically made out of the same materials. We are here to shatter all rumors and inform you that yes, there is a difference. You might have read the snapshot of this discussion in our monthly newsletter but we wanted to elaborate for you.
The simplest explanation is as follows: stucco is for the exterior and plaster is for the interior. You might now say "Hey, they are pretty much the same materials, I mean, you apply them the same way, don't you?" And yes, we do apply them using the same methods and techniques and that's because that is what works the best.
The differences: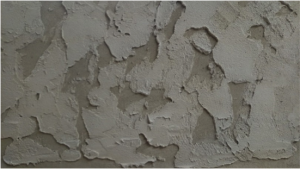 Stucco is a Portland and lime based product. For added strength and support we will sometimes mix bits of fiberglass strands in with the mud. The fiberglass acts as another structural support to make sure cracks stay away and no chunks will fall off. To add some fun texture, different types of sand are used in specific quantities to make sure you enjoy every inch of your home. Before it is applied, we used a layer of metal lath which is sort of like a really really thick chicken wire. This helps hold the stucco to the wall by giving it something to cling to. We used this mostly when we are applying stucco to a smooth surface. When it dries, it is rock hard. (Pun intended since it is a form of rock.) When you visit historical buildings that are hundreds of years old and look what they're made of, you'll see that it's stucco. Stucco will stand the test of time and Mother Nature, no matter how wicked she may be. Although there is no such thing as a maintenance free building, it is low maintenance and will last as long as you want it to you if you take care of it.
Plaster is a gypsum based product that looks wonderful in your home or office. Although it is slightly softer than stucco, it will still hold up for more years than you can count. Instead of metal lath, if we are doing patch work we will use a finer mesh to act as a backbone for the plaster. Like stucco, sometimes the mud just needs something to cling to. Of course you can buy plaster premade from various stores and brands but it's like Grandma's cookies: store bought cookies ain't got nothing on Grandma's homemade pieces of heaven! A good fresh mixed mud will last much longer and is easier to work with than the canned stuff that will dry out and crack in a year or two.
The similarities: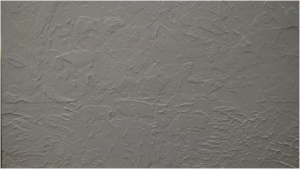 If you live in a busy neighborhood or want some peace and quiet at your office, the best building material to cancel out sound is plaster and stucco. This works because once the walls dry, they create a very tight seal that doesn't allow those pesky sounds wave to intrude. The downfall to this is that cell phone signals sometimes have a weakened signal. No worries, it is not enough to make a difference. You can still call, text, and surf the web on your smartphone.
Both can be applied to be smoother than glass or textured to your wildest dreams. Just let us know what you want! We do have samples available if you need ideas. As far as colors go, both can be painted to match an existing color or a brand new color. The mud can also be colored too.
At the end of the day, mixing stucco and plaster is like cooking the perfect pancake breakfast or baking the best brownies for the church bake sale, you have to mix the ingredients just right. Too much and the mud will get too runny and fall right off your home. Too much and you are guaranteed cracks.
I apologize for all of the food references. This was written right before lunch and I really want cookies…